We are a certified JICA-SDGs partner.
We are involved with JICA in "the Basic Study on the Realization of an
Efficient Road Tunnel Ventilation Control System in Vietnam".
In this project, we are contributing to the SDGs by aiming to realize
efficient tunnel ventilation with energy saving, comfort,
and safety through appropriate traffic measurement and analysis that
takes into account the unique traffic characteristics of Vietnam.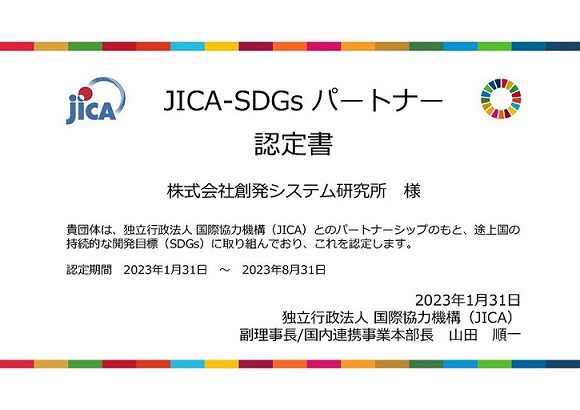 Please feel free to contact us